March Makeup Collection
The first signs of spring are slowly peeking through the clouds and it's time for a brand new look in anticipation of sunshine and warmer weather.
We're all about wearable brights this spring, and Frankie Rose's 5 Shade Shadow palettes and kissable, non-sticky glosses are just the thing. Another way we love to add a pop of color is with Au Naturale's versatile Lip & Cheek Tints. Just dab onto lips and cheeks and build the color 'til your heart's content for a custom flush. For a doe-eyed look we adore Canadian cult-favorite Lise Watier's eyeliners and lashes, and finish up with Elizabeth Mott's mascara for a final touch. For fierce brows that won't quit, we're turning to brow powder from Billion Dollar Brows to keep our arches in tip top shape.
Shop Makeup: goo.gl/J4YwLj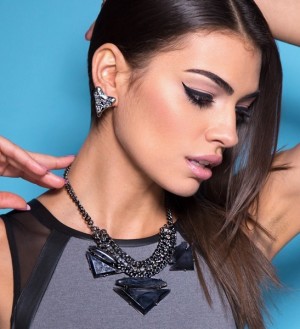 March Accessories Collection 
By this time of year we're thoroughly bored with our cold-weather gear and love to perk things up with chic new accessories.
We're loving natural elements for spring, so we have gorgeous semi-precious stones that add an ethereal beauty to any look. They're perfect for layering too! March's pieces vary from delicate and refined to angular and distressed so there's something for every style, including some dazzling pieces for our Glam girls! With summer sunshine on the horizon, it's time to start stocking up on stylish new sunnies too! We love them in bold hues for an unexpected pop of color, especially paired with a contrasting lip.
Shop Accessories: goo.gl/HqATgD
March Intimates Collection
Spring is upon us so it's time to refresh your intimates wardrobe with some gorgeous new pieces. Whether you prefer comfortable loungewear or sexy lingerie, our March Intimates Collection has the perfect pieces for you.
Swedish sock darling, Happy Socks has arrived in our spring collections with soft socks in fun prints to make you jump for joy. If you prefer bold colors and fun prints, you'll love Happy Socks. Speaking of colors, our March Collection is full of poppy spring hues like melon, lavender, spring mint, and vapor blue mixed with sultry shades of black and gray. Who says sweetness can't have a little sass? We're thrilled to welcome KnowMe Shapewear and their comfortable shapers inspired by their belief that shapewear should make women feel good about their bodies. That's a belief we can definitely get behind.
Whether you love bold socks, sassy lingerie, or functional shapewear, we have the perfect intimates waiting for you.
Shop Intimates: goo.gl/dvl7L7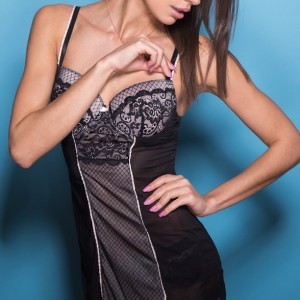 Fitness Edit
The Fitness Edit is a new personal styling service from Wantable. Unlike our other categories, the Fitness Edit is a service that allows you to try before you buy. This means you get to try on 5 handpicked items in the comfort of your own home before paying for them. Item prices are based on your personal preferences but usually range from $30-$70 each.
The Fitness Edit is a monthly subscription, but you can skip a month or cancel at any time. Currently Edits are only available to customers in the 50 U.S. States. This month welcomes new brands Pink Lotus, Colosseum, and Knixwear.