Buying new lingerie is a guilty pleasure of mine. The only problem with my habit is how expensive it can be. A few new pairs of undies can break the bank and don't even get me started on bras.
Wantable's Intimates Collection is the answer to my frugal prayers. After you take the personalized style quiz, you can receive anything from socks and shapewear to bras and panties depending on what you like and dislike. On my quiz, I mentioned loving lingerie, tights and panties. Lo and behold, lingerie, tights and panties are exactly what I got!
Sophie B Panel Chemise Basic ($42)
I turned into the hearts-for-eyes emoji when I saw this chemise. Flawless! It fits well, it's comfortable and it's gorgeous! The light pink and black color-combo is one of my all-time favorites. Sexy yet timeless…this was certainly a winner in my book.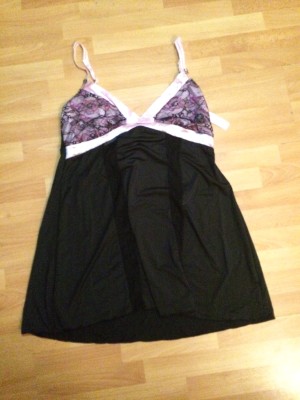 Rene Rofe Lace Thong ($10)
In my style quiz, I indicated that I like panties and prefer thong-styled ones; that's how I wound up with this winner. This lace thong is a beautiful light peach that falls somewhere between sexy and casual. You can wear this versatile beauty to impress or simply under a pair of jeans.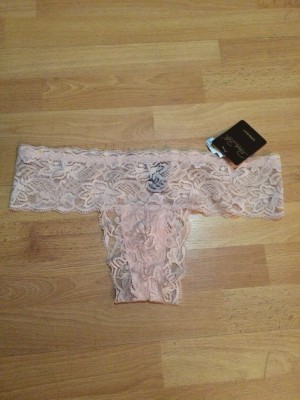 Wade & Belle- OS-Diamond ($19.99)
You know when you're bundled up, walking in the frigid cold and you see someone walking just ahead of you wearing a dress in the middle of winter? That's me. Tights help me cope when the weather isn't ideal and my collection is expansive, but somehow Wantable managed to give me a design I didn't already own. These tights fit like a dream, no pinching, bunching or running the way tights sometimes do.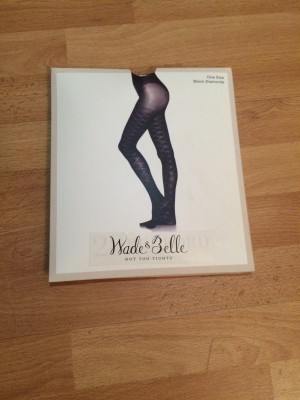 The Intimates Collection was my personal favorite of the March Collections I received. I love the idea of receiving selections personalized to my tastes without ever having to leave my Netflex binging on the couch.
Altogether, this collection comes out to $71.99, but you receive it for $40 the first month and $36 every month after. The price is unbeatable.
*Disclaimer: Please note that this review reflects my own personal opinions on Wantable, their Intimates Collection, and the brands included within the subscription. I was compensated by Wantable for this honest review.