Your personal stylists are here for another month of great picks! Check out what we'll be shipping to a mailbox near you this April!
Our extensive makeup quiz asks all the right questions to allow your stylist to select the perfect new products for you. New this month is a line of impeccable polish from Habit. This 5-free polish is vegan, cruelty free, gluten free, and contains a natural strengthening formula with myrrh extract. The sustainable packaging with bamboo cap is sure to make our eco-friendly fans swoon. We're also welcoming Doucce Cosmetics with stunning lipsticks and their Lush Lip Glosses. We're bringing Lashem to the mix with an unstoppable mascara for that sultry doe-eyed look we love. Favorites Cattiva and Vincent Longo are back with exquisite shadows, and brow experts Chella have your arches covered with their Brow Tool Kit.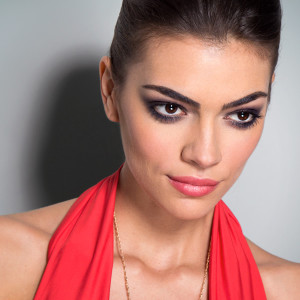 Rebecca Michaels Violet Love Headbands have arrived with fun prints to pep up your look. We're loving pops of floral, 70's inspired pieces, and gorgeous spring colors this month. April's pieces vary from delicate and refined to angular and distressed so there's something for every style, including some dazzling pieces for our Glam girls! With summer sunshine on the horizon, it's time to start stocking up on stylish new sunnies too! We love them in bold hues for an unexpected pop of color, especially paired with a contrasting lip and a sassy scarf.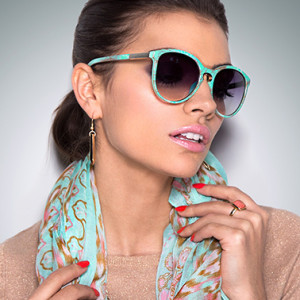 Our April Intimates are a delectable mix of sassy and sweet. On the sweet side of things, we have a beautiful bralette set in soft colors. And there's a punchy peach and pink maxi that's the perfect summer lounge piece. Of course, the sweetest of all is Swedish sock darling, Happy Socks with soft socks in fun prints to make you jump for joy. On the sassy side of things is a sleek caged bra with zip closure, stunning babydolls, and distressed denim leggings from Ellen Tracey.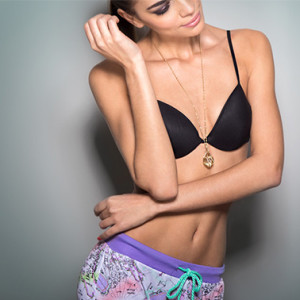 The Fitness Edit is a new personal styling service from Wantable. Unlike our other categories, the Fitness Edit is a service that allows you to try before you buy. This means you get to try on 5 handpicked items in the comfort of your own home before paying for them. Item prices are based on your personal preferences but usually range from $30-$70 each.
The Fitness Edit is a monthly subscription, but you can skip a month or cancel at any time. Currently Edits are only available to customers in the 50 U.S. States. This month welcomes new brands Pointe Studio, Mono B, and BIFF IT.