Between work, family, friends, and staying active, there's hardly any time these days to take time for yourself and unwind. Until today, that is. That's because August 15 is National Relaxation Day, a day where carving out time for a little R&R isn't just a luxury, but practically a necessity. And there's nothing that says relaxation like a soothing, luxurious day spent at the spa, getting everything from a rejuvenating facial to a much-needed massage.
But what if booking an appointment at your local spa just isn't an option? Not to worry: We've got a step-by-step guide to creating an indulgent spa experience—without ever leaving home. Keep reading for ideas, tips, and even a few DIY recipes for the most luxurious home spa experience possible.
Set the scene
One of the most luxurious parts of going to a spa is also the one that's easiest to recreate at home: setting up a tranquil space that ignites all of your senses. Start by dimming the lights (or turning them out altogether) and lighting scented candles. If possible, choose candles that feature your favorite soothing essential oil, like lavender or eucalyptus.
Next, turn on some tranquil music, whether it's the sounds of a rainforest or the ocean or something that's light and instrumental. Make sure you have a cozy robe and slippers waiting on standby, along with a glass of cucumber or lemon and mint water to keep you refreshed and hydrated.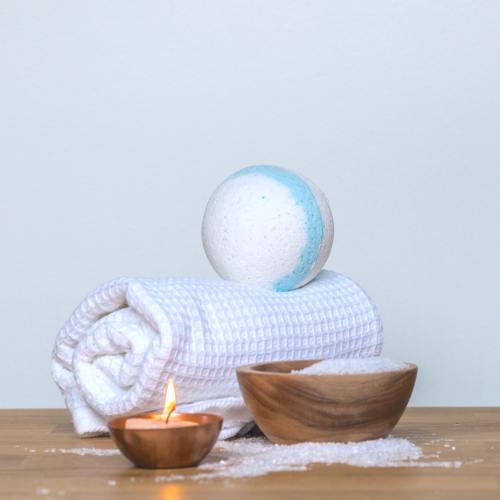 Start with a soak…
If you have a bathtub, fill it with hot water and bath salts, essential oils, or your favorite bubble bath. Set candles up around the tub, make sure soft music is playing in the background and then soak in the water to ease achy muscles and relax your mind.
To make things even more relaxing, add a few drops of essential oil to a bowl of warm water. Dip a soft washcloth in the mixture and let it rest over your face for 10 minutes while you soak.
…or try a steam
Don't have a bathtub? You can still get a spa treatment right in your bathroom by turning your shower into a mini steam room. Simply run the water as hot as it can get for 15 or 20 minutes, keeping the bathroom door closed to lock in the steam.
Right before you step into your shower steam room, spritz a warm washcloth with your essential oil of choice. As you step into the steam, hold the cloth up to your face and breath deeply to inhale the soothing scent, calm your mind, and clear your sinuses.
Get a scrub down
A good body scrub works wonders at sloughing off dead skin cells and leaving your skin feeling soft and looking luminous. But you don't have to pay a ton of money at a spa to get one. Instead, you can make one right at home with a few simple ingredients that you probably already have in your kitchen.
Try mixing 2 cups brown sugar with 1 cup soft-but-solid coconut oil and a little vanilla for a delicious scent. Combine the ingredients until they take on a creamy, paste-like consistency. Standing in the shower, gently apply the mixture from head to toe, using your hands to work the scrub in slow, circular motions. Rinse off, then apply a hydrating lotion to lock in even more moisture.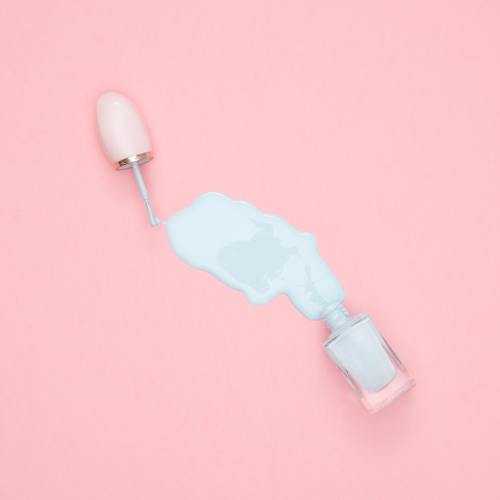 Give yourself a facial
First start by cleansing skin with your cleanser of choice, using lukewarm water. Gently pat your face dry with a soft cotton cloth, then apply a gentle exfoliator to slough away dead skin cells. Use soft, circular motions while working the product into your skin for 1-2 minutes before rinsing off.
After exfoliating, steam your face to help open up pores and hydrate. To steam, you can soak a couple of towels in hot water, then drape them across your face for 5-10 minutes. You can also boil a pot of water, remove it from the source of heat, drape a towel over your head, and lean your face over the pot to absorb the steam. Steam for about 10-15 minutes, taking breaks when necessary.
Now's the time to apply your mask, leaving it on for about 15 minutes before rinsing with warm water. You can use a favorite that's already in your beauty stash, or create your own. This Honey Oatmeal Mask from Live Simply is one of our favorites and happens to be super easy to make.
Once your mask has been removed, use cotton pads to swipe toner across your skin, or use a toning spray to mist all over your face. Finally, massage your face cream, lotion, or oil of choice into the skin using a circular motion for about 2 minutes.
Finish with a mani-pedi
No trip to the spa—or at-home spa day—is complete without giving some love to your hands and feet. Start by soaking feet in warm water with a little peppermint oil for about 15 minutes. After soaking, use a foot scrub to soften and moisturize your feet and lower legs (try a mixture of olive oil, sea salt, and peppermint oil for an easy DIY version), then slather on some super-hydrating lotion.
Use a cotton pad and acetone to remove any dirt or old polish from your nails, then add a little oil over your cuticles. Using a cuticle stick, gently push cuticles back and trim where needed. Next, cut and file nails to the desired length and buff them to create a smooth surface. Start the paint job by applying a layer of base coat to each nail. For the best application, place hands on an even surface (i.e. a desk or table). For feet, sit in a chair and place the arch of your foot on the edge of a table or stool, so it's easier to reach each toe.
Once the base coat is dry, apply a thin layer of polish. Let this coat dry before adding a second thin layer. Wait 1-2 minutes until dry, then finish with a layer of top coat.