Fall is just around the corner, and we're beginning to dream of cooler outdoor runs and the crisp feeling of a scarf-encircled post-yoga stroll. The coming change of seasons also encourages self-reflection. We're reassessing our fitness goals and taking a discerning look at our workout wardrobe–what's serving us and what leaves something to be desired. Stylist Kasey knows that big intentions require the proper foundation. She shows us three workout bra solutions for supporting any workout.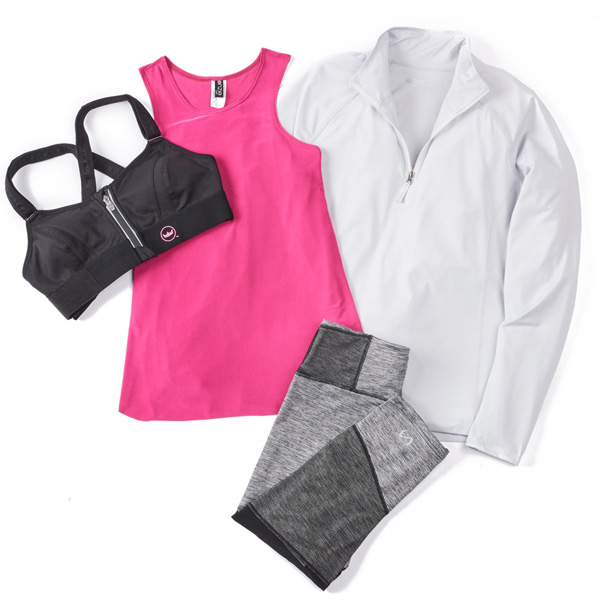 High Support
Supportive and shaping, the Ultimate Sports Bra is the holy grail of workout bras. Designed to minimize bounce during high-impact workouts, it has a completely customizable fit with its adjustable under-bust band and straps. Add compressive capris to support your muscle function, a breezy top with flyaway sides for breathability, and a lightweight moisture-wicking zip-up for the ultimate summer-to-fall cardio uniform.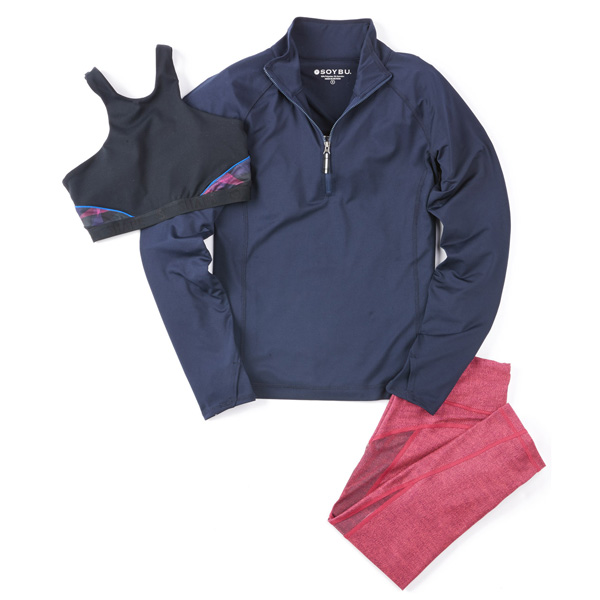 Medium Support
A high-neck style like the Cyberia Bra offers extra coverage and support for most cup sizes. For smaller busted ladies, it has plenty of support for any activity, including running and spin. Medium-to-larger busted ladies can wear this style for workouts like interval training or yoga, where less support is needed but extra coverage is a necessity. I love a head-to-toe black ensemble, but lately, I've been pushing myself to work a little color into my workout gear. It's energizing!
Light Support
Wear a built-in-bra option like the Support Tank for low impact workouts like yoga or barre. A body-skimming fit is ideal for bendy movements and inversions, so everything stays in its place. Not necessarily headed to the gym? No problem! To me, modern casual style is all about what you feel great in, so go ahead and rock that athletic street style at brunch or running errands—really, wherever. A lightweight statement jacket with edgy mesh detailing really completes the look.
Get to Know Kasey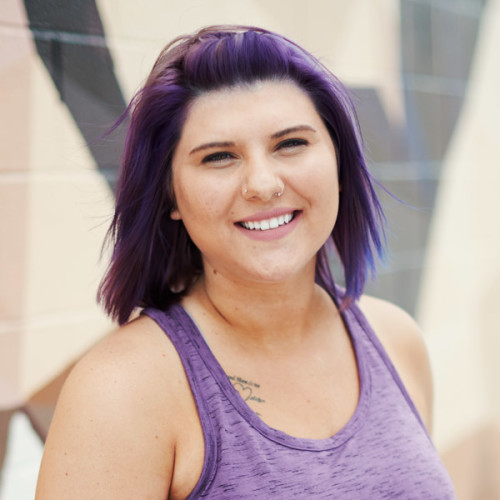 Guilty pleasure: French toast
Favorite travel destination: New York City
Favorite fitness brand: Free People Movement
What piece of advice do you have for customers to get the best Wantable experience? Be open to trying something new!