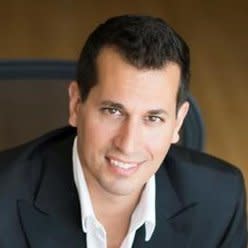 Jalem Getz
Hometown: Grass Valley, California
Likes: Fashion, technology, and solving problems.
Hobbies: Legos, waffles and the occasional afternoon nap.
I am the President and founder of Wantable, Inc, a personalized ecommerce company focused on womens beauty products. If you love Wantable please tell a friend, if not, please tell me: jalem [at] wantable.com Prior to Wantable, Inc, I founded BUYSEASONS, Inc. in 1999 and served as President and CEO until December, 2010. BUYSEASONS is the largest retailer and supplier of costumes and party supplies on the Internet. Prior to starting BUYSEASONS in 1999, I co-founded specialty retail company GMI in 1995 at age 22. During my tenure, GMI became one of Wisconsin's fastest growing companies, and the largest seasonal retailer in Milwaukee, before I sold my interest to my business partner Jon Majdoch in 2000. GMI is still in business and successful today, a testament to our commitment to building self-sustaining organizations.