9 Seriously Fun Couples' Workouts (That Don't Involve a Gym)

Written by Mary Avant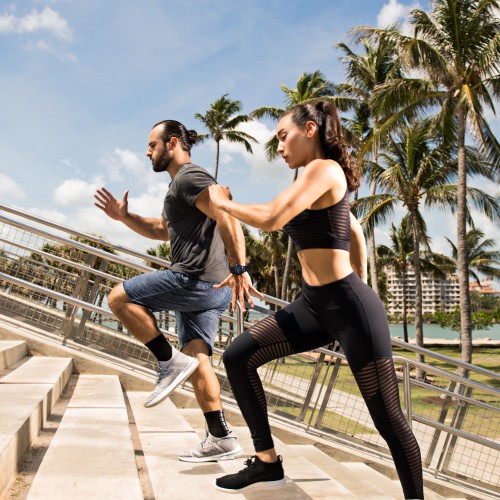 We all have them: Those nights when you come home from work knowing you need to work out, but wanting to spend time snuggled up on the couch with your sweetie instead? Well, what if we told you that you could hang out with your S.O. and get your sweat on at the same time? You can—by working out together. And we're not talking about a "let's go to the gym, and I'll hit the treadmill while you lift weights" kind of thing. We mean legitimately fun activities that you can do together as a couple while getting fit at the same time. A total win-win, right? Check out 9 of our favorites below.

Kickboxing
For those days when you really need to let off some steam, grab your gloves (and your sweetie) for a little high-powered kickboxing. Square off in one-on-one combat—but don't take it too hard on your partner—or try a group class for a less-intense alternative that still burns major calories. After you're done, hit the showers together (at home!), then give each other a quick massage to relieve sore muscles.
Hiking
Pack your backpacks, lace up your boots, and get ready for a day of calorie-burning and sightseeing with your favorite person. Even better, bring along a tent and set up camp at the top of the mountain or prettiest part of the trail for a quiet night of star-gazing and s'mores-roasting.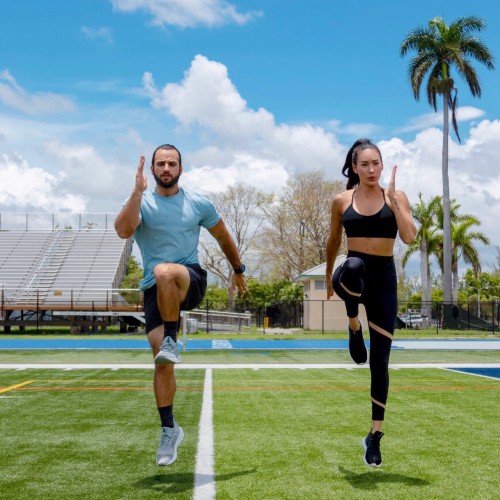 Train for a race
Be it a Spartan race, mud run, or just your everyday 10K, training for weeks—even months—together can be even more rewarding than completing the race itself. Having your partner there to support you (and vice versa) can be a great reminder of how important it is to support one another, and training multiple times a week guarantees you'll get plenty of quality time together.
Partner yoga
If you and your S.O. are more into meditative exercises than something super high energy, partner yoga is the perfect way to increase strength and flexibility while deepening your connection. Known to improve communication and trust in one another, partner yoga also allows you to achieve a deeper stretch in many poses, while challenging and improving your balance all at the same time. Though it's not tantric yoga, per se, it's still an intimate, hands-on practice that helps you immediately feel closer to your partner.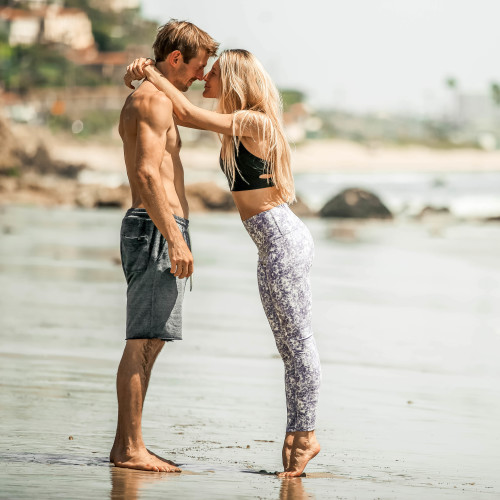 Dance classes
Whether you and your partner have two left feet or are known as the couple who always hits the dance floor first, taking dance lessons together can be sensual, pleasantly challenging, and surprisingly useful. Try salsa, tango, or samba for something really steamy, or go for shag dancing or ballroom dance for something more classic, but still super fun. Once you've got your steps down pat, hit a local club or restaurant that hosts dance nights to show off your skills for a sexy date night.
Kayaking
Fans of anything water-related will love this activity, which is great for toning arm muscles and learning how to work together as a team. Go for a tandem version to get a little closer, or have a race in single kayaks to up the competition. And unless you want a truly challenging (and somewhat risky) adventure, stick to still water like a lake or calm river.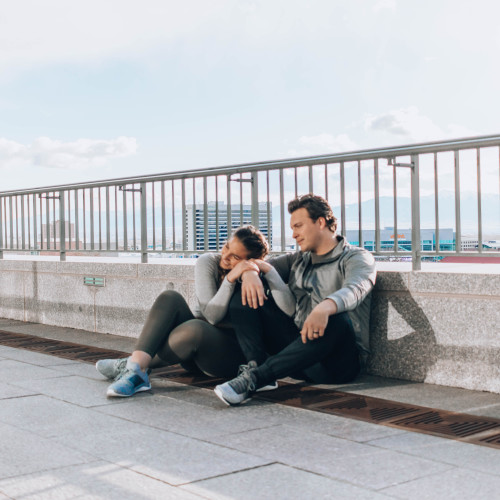 Doubles tennis
Playing one-on-one tennis with your sweetie can be both exciting and competitive, but why not work together to take on another pair? By playing as a team, you'll improve your communication skills, while toning muscles and getting a major cardio workout. And who knows? Maybe you'll pick up a new set of couple friends along the way (we all know good ones can be really hard to find…).
Rock climbing
If you're one of those couples who's big on outdoor adventures and want to take things a step beyond hiking, this is just the workout for you. Although perfectly safe when using the correct equipment, the risk and adrenaline will create an instantly deeper bond between you and your partner. No mountains nearby? Not a problem—just search for a local indoor rock climbing facility instead.
Skiing
This winter sport is a blast on its own, but even better when you do it together. Known to improve flexibility, strengthen joints, and get your heart rate up, this full-body workout feels like both a challenge and a mini-romantic getaway at the same time. (After all, just imagine the cozy night you'll spend together cuddled up in your ski chalet after a day on the slopes).